Following on from the generic Oldson Seed Farm, I have released what is possibly the least exciting model to date....
The Storage Tower.
It is a simple model that can be used for representing the storage of gas or liquid.
It has an in pipe and an out pipe and a control console.
Errrrm that is about it really.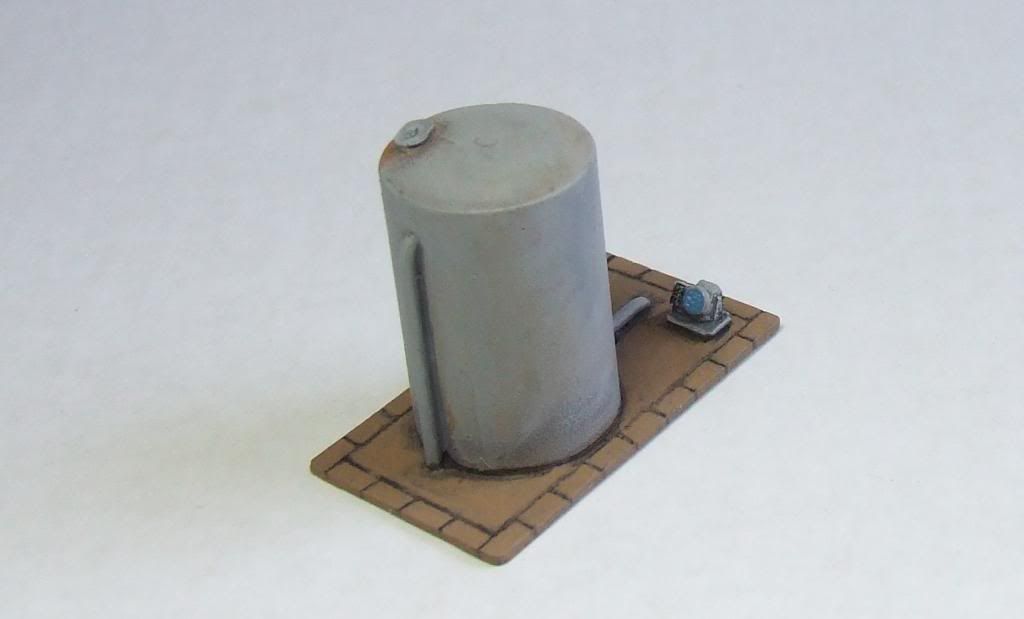 Having said all that, they are possibly quite useful.