Not that the OKI Corporation would admit it, but their OKI walls can be breached.
Now available to buy, a breached OKI wall section.
Most of rubble is at the front of the wall which will allows plenty of room at the rear for the stalwart defenders to carry on fighting the good fight!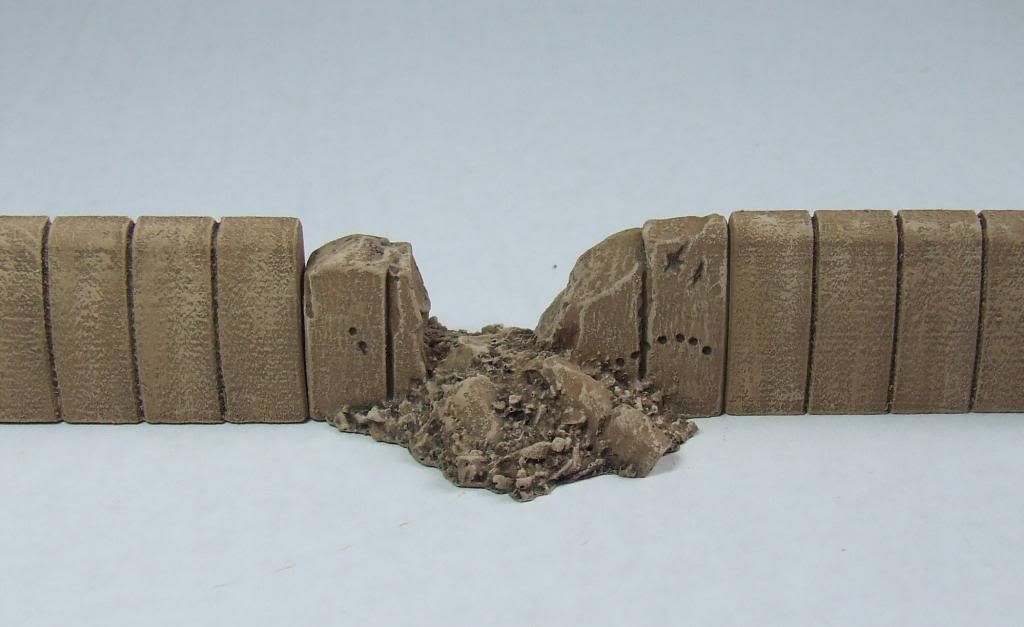 http://angelbarracks.co.uk/Scenery/scenery.html