Here is an almost finished model of the new addition to the Pathfinder family, the Pathfinder Paladin.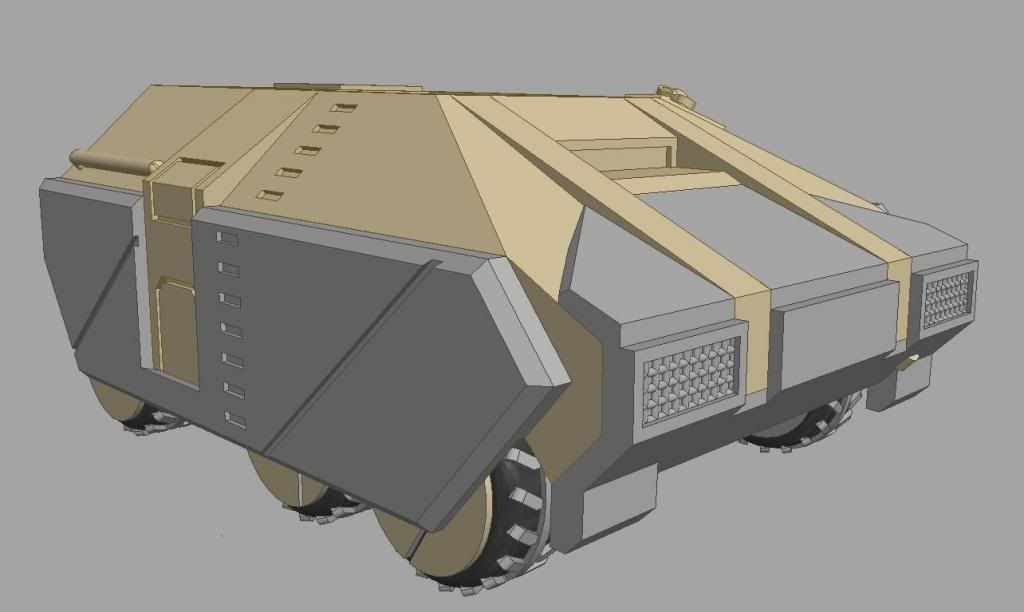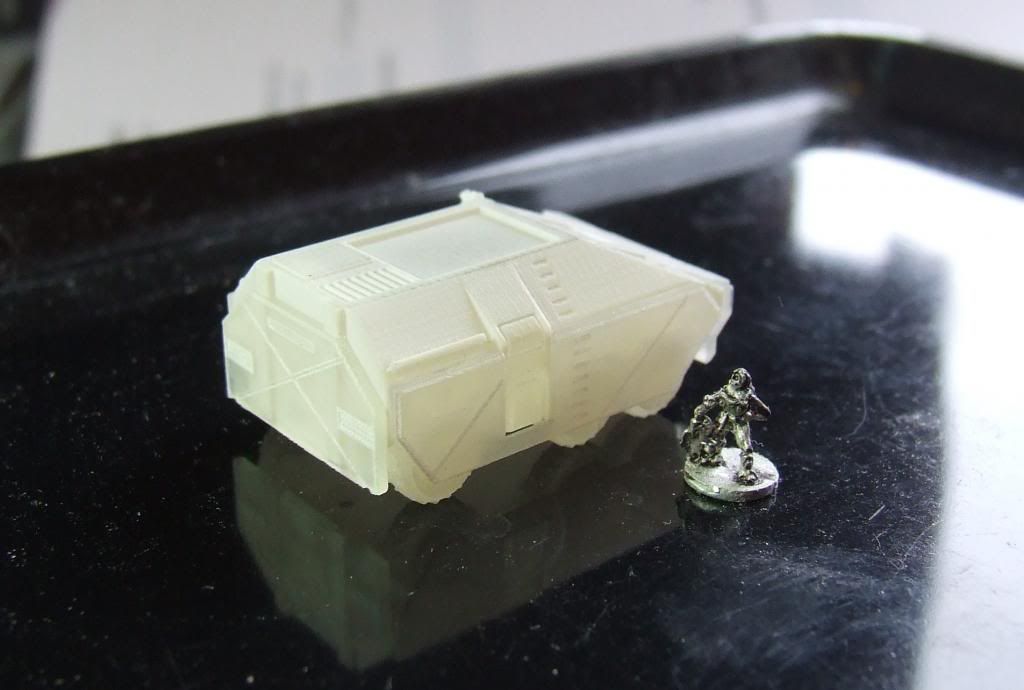 .


I have to add a few finishing touches to the vehicle in order to make it castable and just right, but once done it will be off to the casters and should be with us in the next few weeks.
It sits next to its brothers the Ranger and Archer as an upgrade rather than a stand-alone vehicle.
The Paladin is in essence a more heavily armoured version of the existing variants.
The Paladins skirts can be added to any of the Pathfinder vehicles and gives the vehicle much more resistance to heavy fire.
Next of course will be the Pathfinder Warrior, CQB variant.
The Paladin will be available as any currently available variant, so when it comes out you can buy it with the Ranger turret, the Archer turret or as a Pathmaster variant.
When the Pathfinder Warrior is made and on sale, you will be able to buy the Paladin with the Warrior turret and so on…