I have been mould making and casting over the weekend and I have finished the first set of walls.
In the set you get:
2 gate sections
4 corner sections
8 wall sections
Each wall and gate section is 50mm long and 22mm tall, the walls are 10mm thick at the base.
This gives you just over 50cm of OKI protection!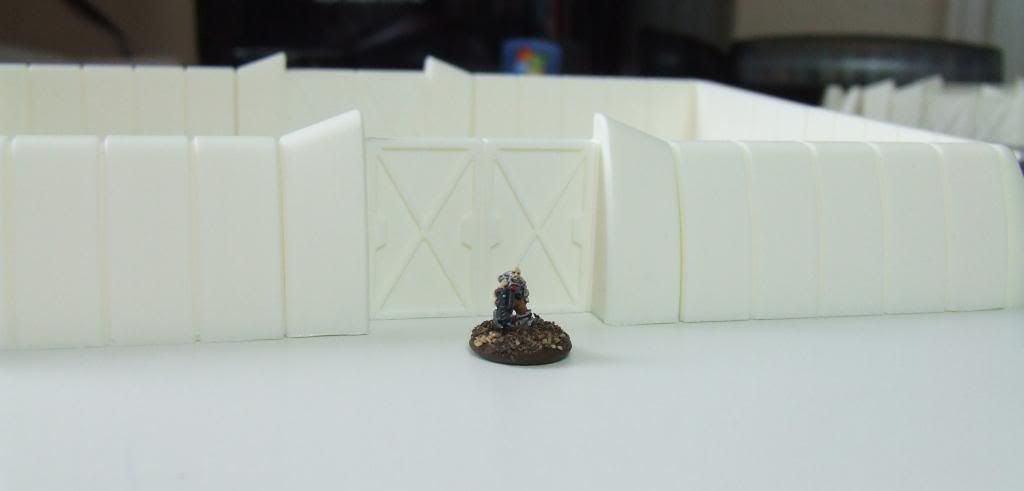 I am going to make some more moulds for the walls so I can cast up a few at once and when I have a few sets ready I will get them on the website for you!
Are your employees safe and ok on that remote colony world?
If they have OKI then they are OK!